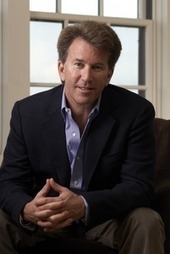 by JEFFREY HOLLENDER, CSR Wire
With 1 out of every 7 Americans now relying on food stamps, 25 million children homeless and 46.2 million Americans living below the official poverty line, the highest number in the 52 years, we almost hope that Wall Street execs are unconscious of the consequences of their actions. But they do.
In their eyes, the beauty of the system that Wall Street has created is "middle-class serfdom," as Dan Alpert, a former managing partner of the New York investment bank Westwood Capital coined it.
While many of us are focused on the practical and structural problems our society and economy, we can't avoid a much more difficult conversation about ethics and morals. Business hides behind the law to avoid the conversation about greed and how perfectly legal practices destroy the fabric of our society. While we often talk about "externalizing costs," we rarely discuss the collateral damage and unintended consequences of a society that has removed ethical responsibility from the conversation.
[MORE]
See on www.csrwire.com