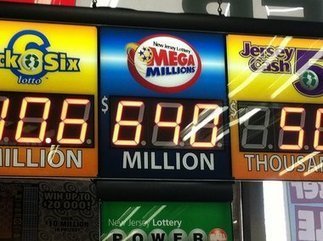 That's good to know… my husband accidentally left his ticket in his jeans and washed it before the draw.
Just so you know — unlike real money, a lottery ticket will completely disintegrate is a washer.
(Must be the Tide)
Here's the backstory:
1 ticket sold in Maryland matched all 6 numbers in Friday night's record-breaking $640 million Mega Millions lottery, according to the Maryland Lottery.